Welcome to Bismarck Baseball Boosters!
Thank you Dvorak Motors!!
Below, Steve Chuppe, Paul Brucker, and Mark Thompson stop by Dvorak Motors to thank Delayne for his generous donation of $2525 to BBB. His donation will help build 2 batting cages at the Tatley baseball complex.
BBB looks forward to continuing a working relationship with Dvorak Motors in the future.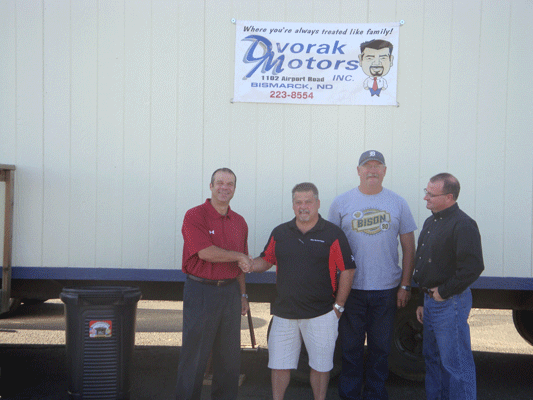 Thank You!!!!
Bismarck Baseball Booster would like to thank everyone who contributed in any way to support the Chriz Wenzel Memorial Baseball Tourney. Your support is vital in improving Bismarck baseball!!
*************Remembering Chris*************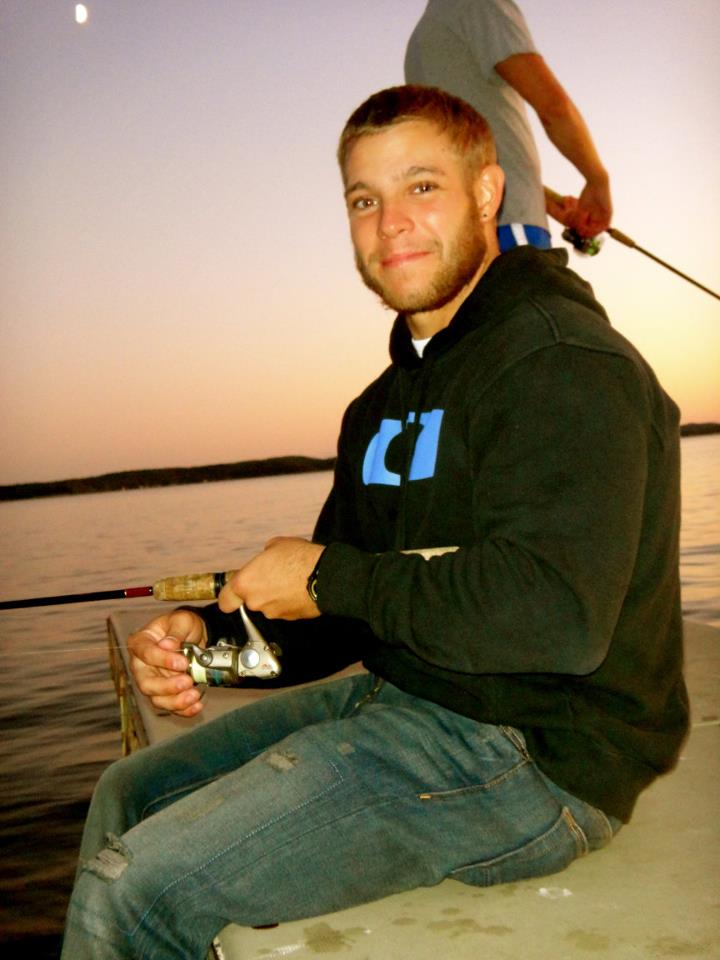 Bismarck Baseball Boosters, Inc. (BBB) hosted a fundraising event on behalf of the Chris Wenzel Memorial Fund. Part of the tribute to honor the memory of Chris and his dedication to the Bismarck Babe Ruth program included the renaming of the American Legion B Classic Tournament to the "Chris Wenzel Memorial Legion B Classic Tournament". The funds will be used to support the tournament which is scheduled to be held in June each year at the Bismarck Municipal Ballpark. BBB is hoping to raise enough funds to support both the annual Chris Wenzel Memorial tournament and also fund a batting cage project at the Babe Ruth baseball fields located at Tatley Park in memory of Chris. This is a great way to remember our friend, Chris and the passion he had for coaching in the Bismarck Babe Ruth program for many years to come! We greatly appreciate any amount of donation. Donations can be sent to Bismarck Baseball Boosters, Inc. c/o the Chris Wenzel Memorial Fund, PO Box 7361, Bismarck, ND 58507-7361.
It's quite probable that at some age, Chris coached 1 or more of these 2011 15 year old State Champs!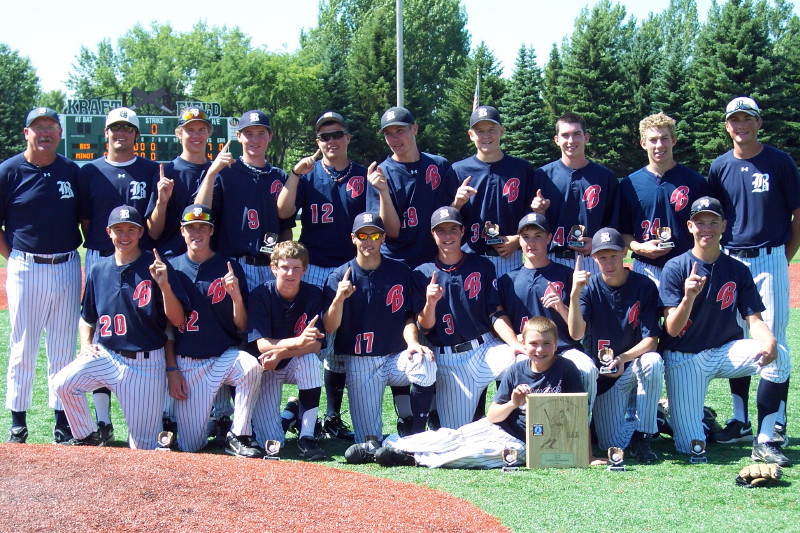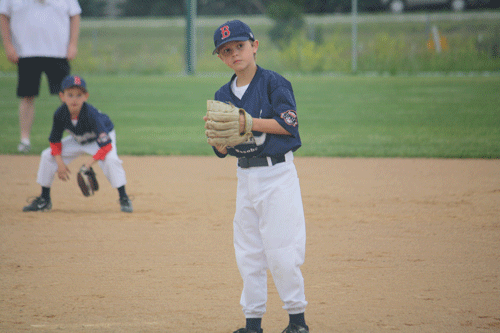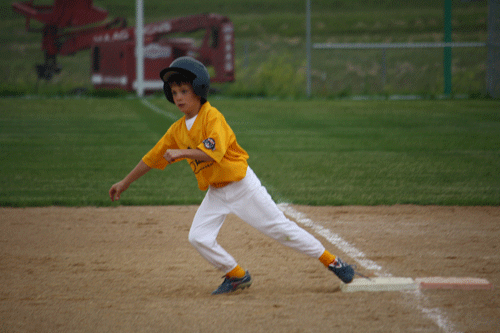 Humm...hard in or soft away? Next pitch...I'm gone!!
Please help improve Bismarck baseball in 2012, the kids need your support!
Thanks for visiting.
Check out this interesting video of a 1957 interview of Hall of Fame Pitcher

Bob Feller

, done by Mike Wallace. Click

here

for video.
Shown below is one of the Haaland dugouts. This is one of serveral projects that BBB has been a part of in regard to improving baseball in Bismarck. Without your help, this could never have gotten done!!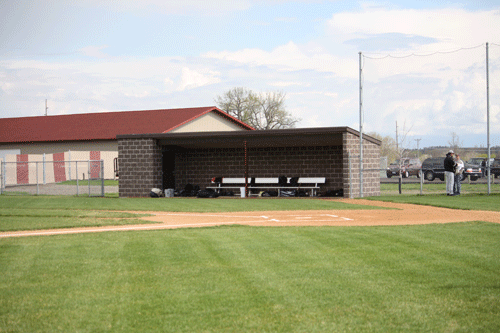 *******Baseball Spoken Here*******

Quotes from the past and the present.
"Baseball hasn't forgotten me. I go to a lot of Old Timers games and I haven't lost a thing. I sit in the bullpen and let people throw things at me. Just like old times."
- Bob Uecker -

"I get a kick out of watching a team defense me. A player moves two steps in one direction and I hit it two steps the other way. It goes right by his glove and I laugh."
- Rod Carew -
"The way I figured it, I was even with baseball and baseball with me. The game had done much for me, and I had done much for it."
- Jackie Robinson -